Failed shear connectors are one of the most common structural problems in parking garages.
Understanding the challenges and concerns of parking garage owners and facility managers, 12 years ago, we developed the T-Biscuit, the simplest and most economical solution to repair failed flange-to-flange shear connectors in precast concrete double tee beams.
Our revolutionary Carbon Fiber Reinforced Polymer (CFRP) T-Biscuit is made from a proprietary carbon laminate, and designed to be easily installed in new and existing precast concrete structures.
Over the last four years, our highly-skilled engineers spent time listening to our customers, studying site installations, and improving the T-Biscuit, making it the most durable, and user-friendly solution for shear connection deterioration.
The pre-laminated plates, manufactured by V2 Composites, are inserted into a slot that is cut from the top of the beams, 90 degrees across from the joint. The plate is shaped to mimic the curve on a 14" diameter saw that is used to make the cuts. The slot is then prepared and V2's two-part epoxy, Biscuit Bond Paste, is applied into the slot and onto the biscuit surface before being inserted into the slot.
Over 130,000 units have been installed by V2 authorized installers, including this project in Dallas where over 2,500 T-Biscuits were used to repair parking garages at upscale condominiums.
T-Biscuit Advantages:
Easy to install
Seamless finish
Economical
Minimal disruption during installation
Strong & proven performance
The New and Improved T-Biscuit
Meets or exceeds precast concrete code requirements published by ACI and PCI.
Increases In-plane bending capacity by 330% over previous product.
Closely mirrors the joint deflection characteristics of a standard welded connection.
Significantly reduces stress in the tee flange during reverse bending and in In-plane moments, resulting from thermal volume change.
Sports a new geometry that allows for the installation in all currently produced double tee beam thickness, and accommodates a deeper depression for the backer rod and join sealant.
Call us today to learn more about V2's best solution for failed shear connectors!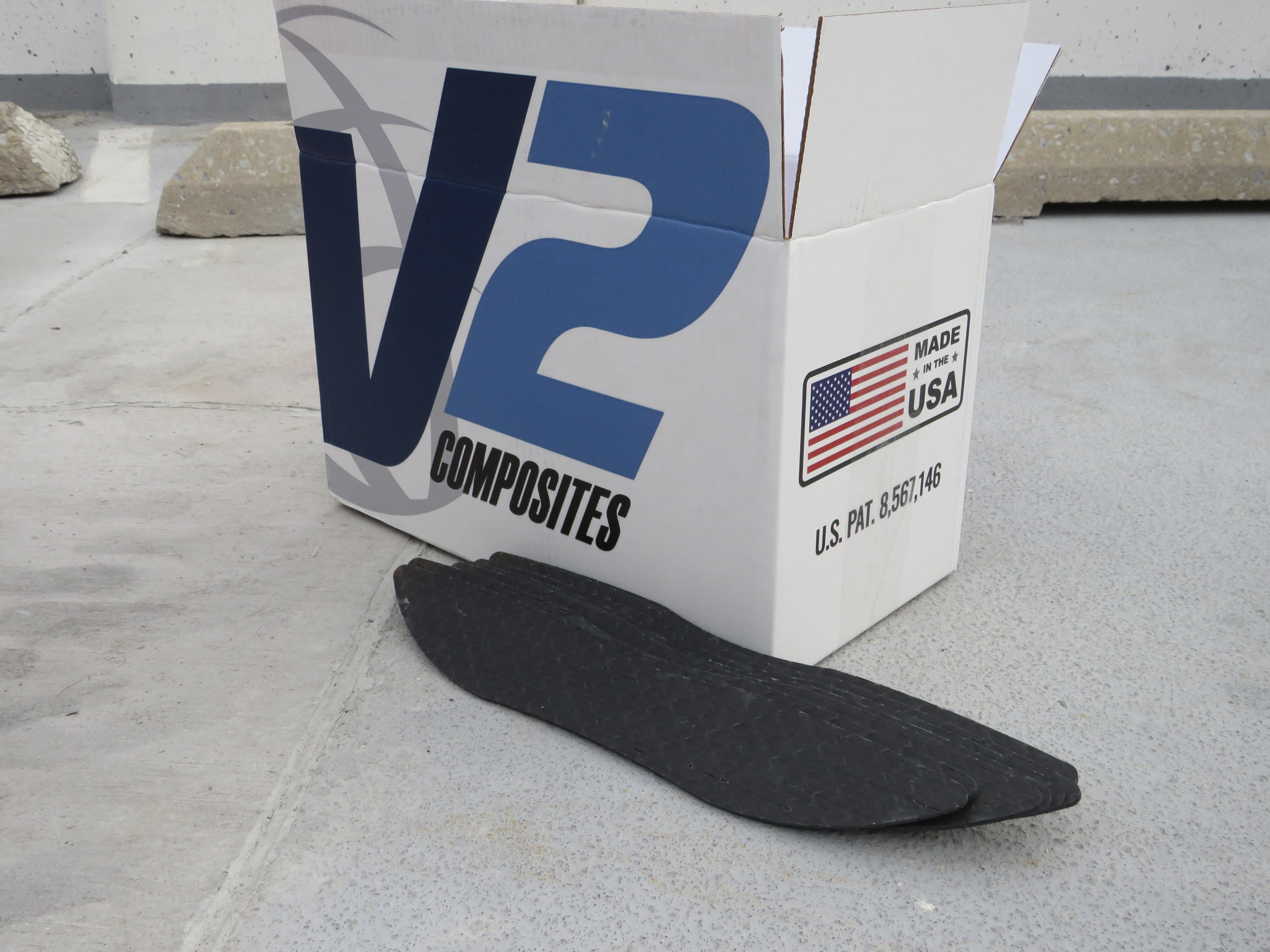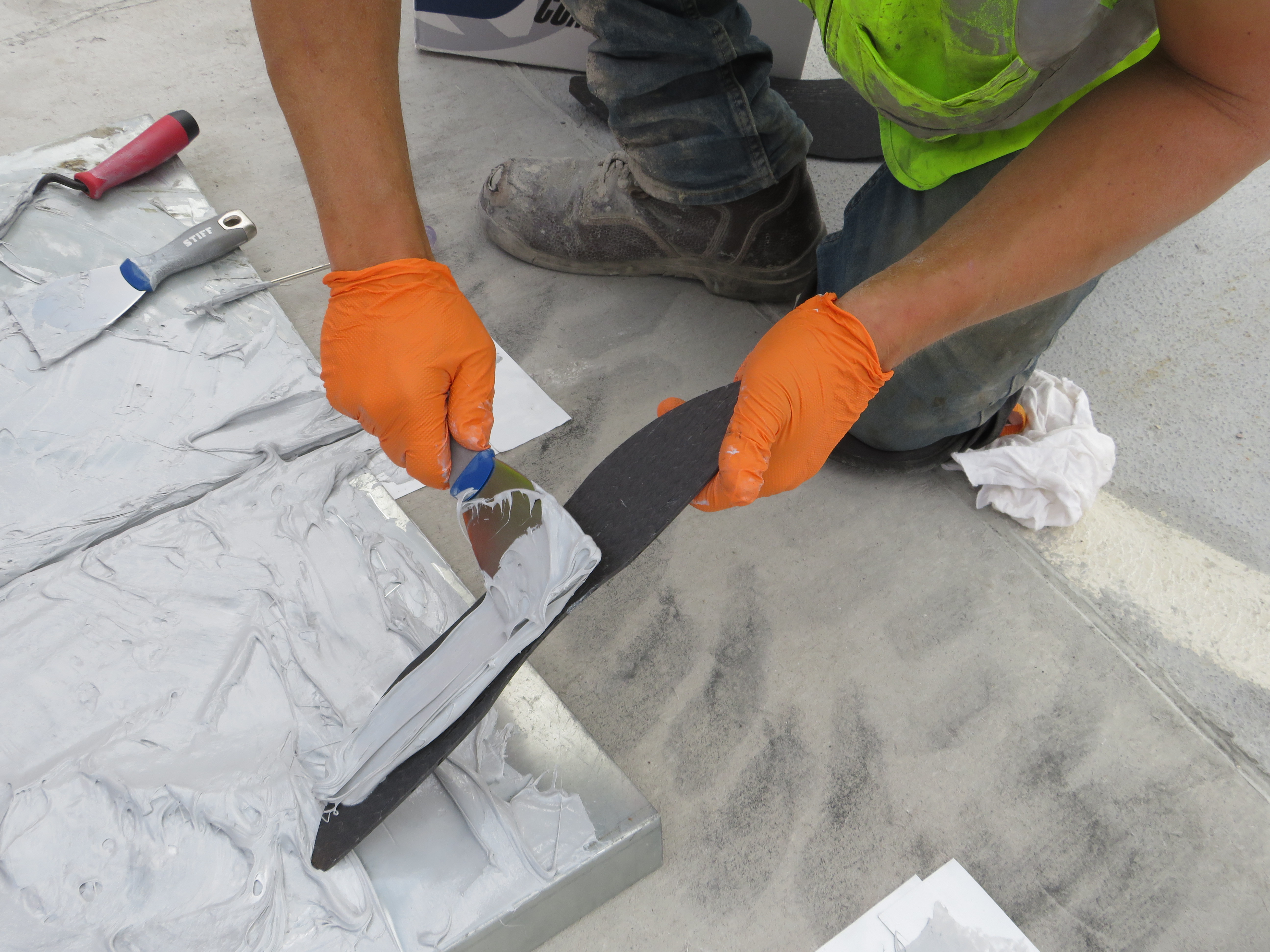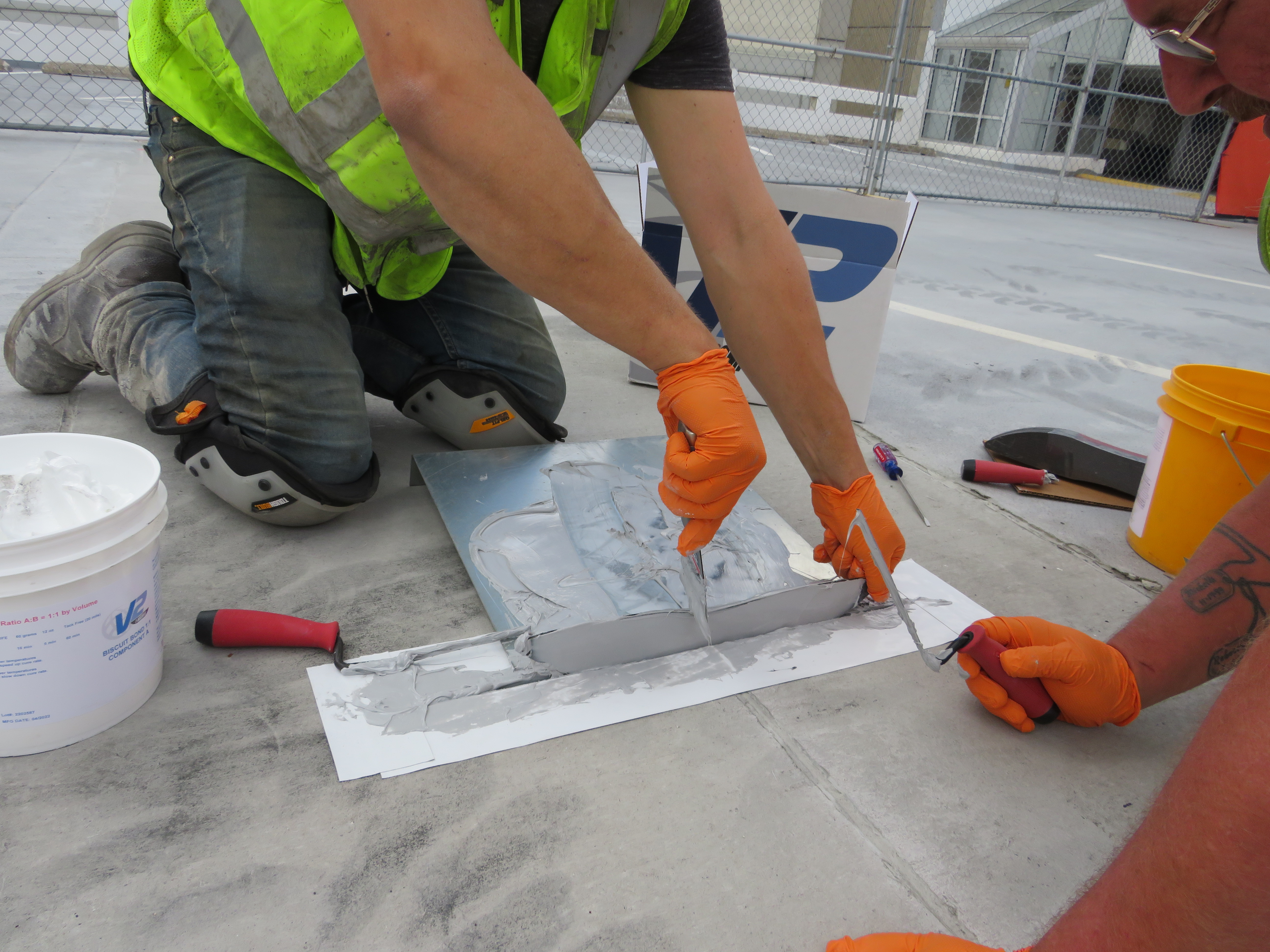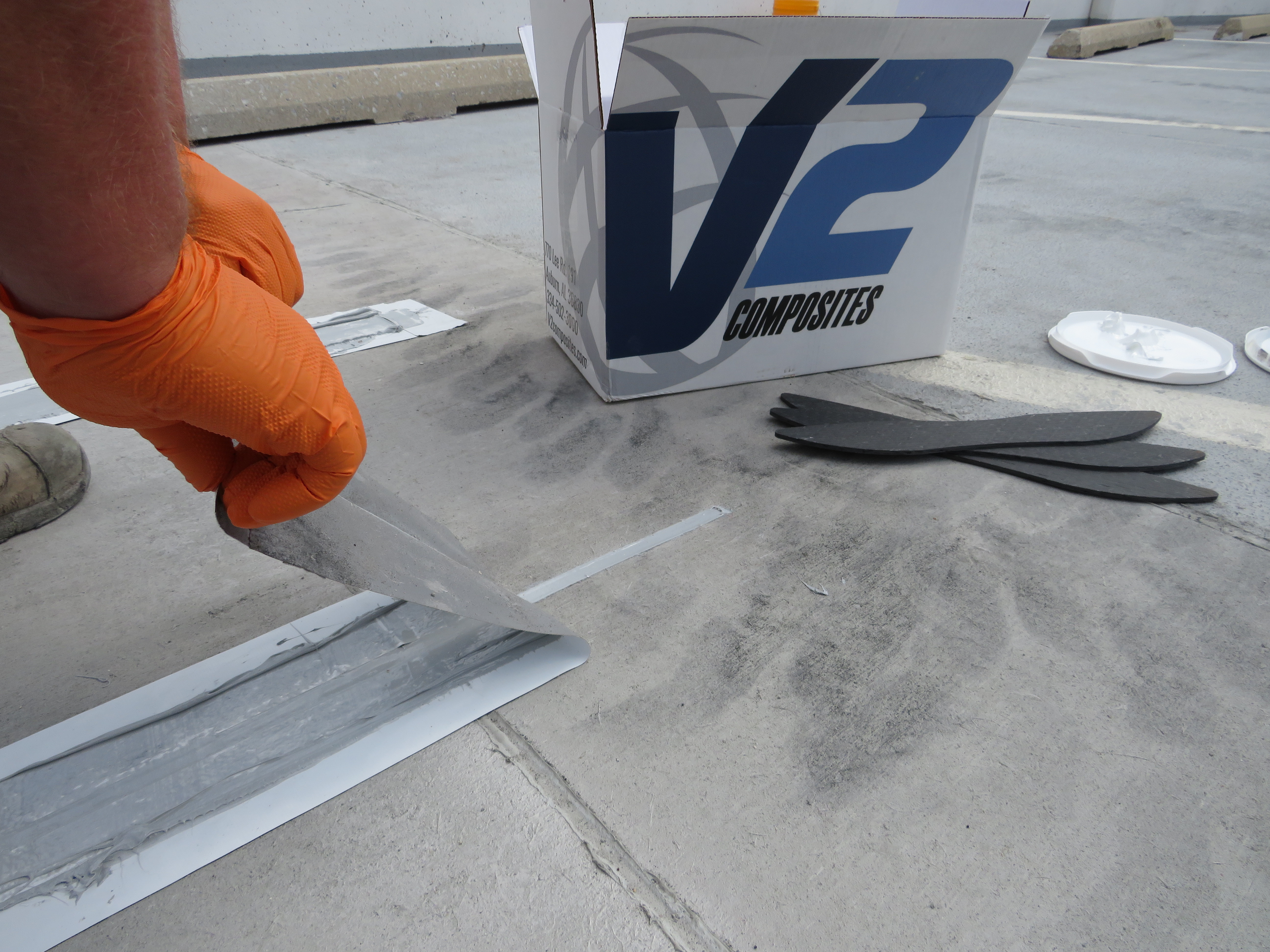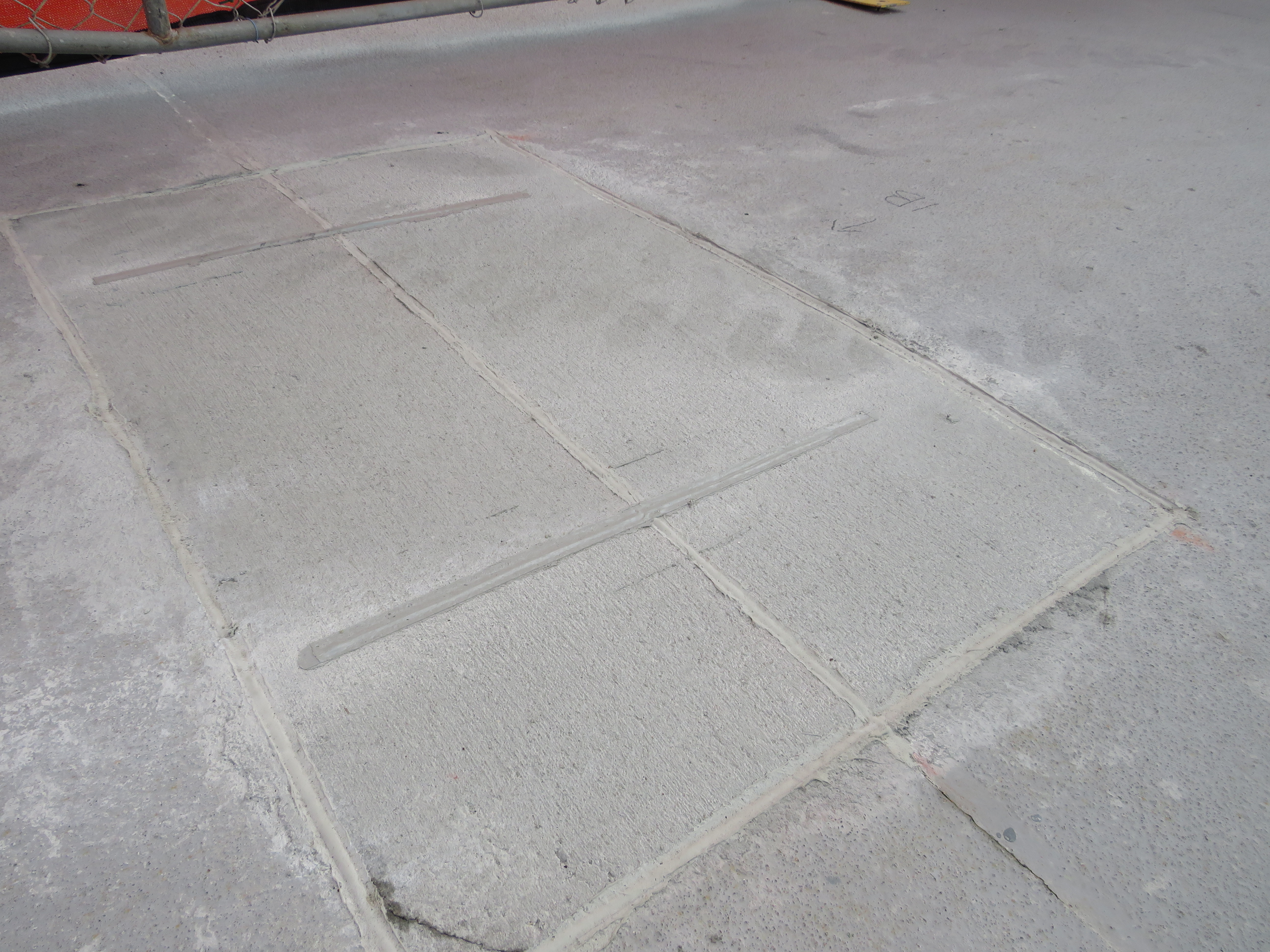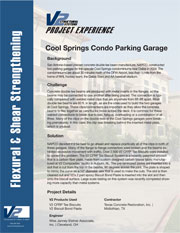 Cool Springs Condo Parking Garage Project Profile
Download PDF
---
Projects
Over 2,500 V2 CFRP Tee Biscuits were installed to correct the problem.

Repairing cracks without altering the historic appearance.
---